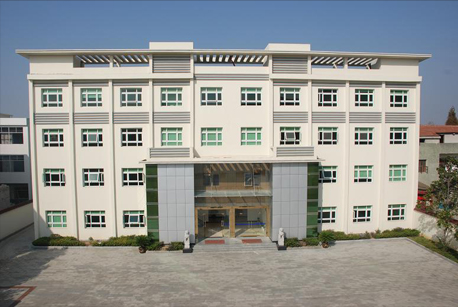 Welcome to Ronlex Rubber, a market leader in manufacturing world-class rubber products and moulded rubber components. For more than ten years, we have served a large number of reputed clients from automotive, engineering, chemical, healthcare and other industrial segments and gained in valuable experience. We remain dedicated to our long-standing mission of delivering high-quality products on time and at a competitive price.
The company makes use of leading-edge technology to manufacture a wide range of products such as O-rings, hydraulic & pneumatic seals, gaskets, grommets, bushings,bellows, flat washers,boots, diaphragms, buffers,mounts,etc. in Nitrile, Viton, Silicon, Neoprene, EPDM and other polymers as required by our clients. We also manufacture rubber products and components as per client specifications.
Ronlex Rubber became functional under the able leadership of Mr Nick. Production started in a small, rented place with a workforce of only five people. A period of rapid growth followed and within a short span, the company expanded manifold in all aspects. At present, a team of more than 60 highly-skilled professionals work dedicatedly to meet the stringent norms set by the company in accordance with the requirements of our valued clients.
The high-precision, international-quality rubber products and efficacious services of Ronlex have helped us build an impressive client base across the country. We have carved a niche in the global market as well, working in tandem with reputed export houses and catering to the quality-conscious markets of Europe and the USA. The company is also exploring new markets worldwide in order to expand its business prospects further.